Now for the part you really care about! Our team has developed a pathway to help reach our goal, with the added bonus of being financially beneficial for both parties. Here are some details on the plan:
Once you sign up as a BrickHouse Affiliate, we generate a custom link to our site so you can earn credit on your referrals. If you'd like, during sign up you can also create a custom discount code that offers 10% off for your customers.
For each person that enters our site via your custom link and makes a purchase, you earn a set percentage back on each order. The percentage you earn is based on the total revenue you generate every 30 days. The breakdown below shows the percentage tiers based on total sales within the 30 day window. You'll receive direct payment via PayPal within 1-3 days of each conversion.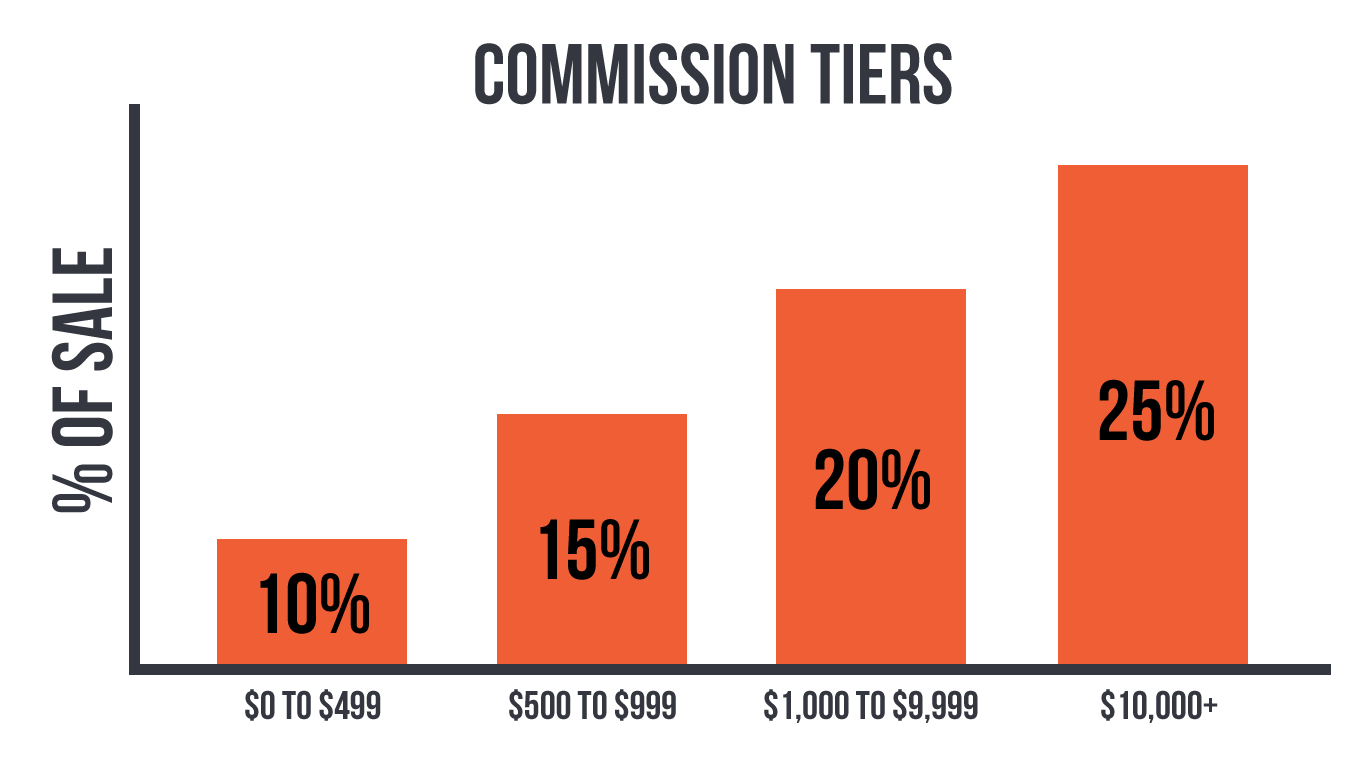 To make things even easier, you'll be given access to several hundred BrickHouse branded images that you are free to use on your website, social media, emails, etc. We will also be sure to communicate regularly with you, so that you are always in the loop. If we have a big promo or special deal coming up, you'll never be kept in the dark.